Over 500 Brands
SEE OUR SELECTION!
Looking for style and personalized service? Our optical shops offer a huge selection of the latest designer frames with experienced and licensed staff to help you find and fit glasses, sunglasses, contact lenses, and more.

Stay Connected:



Having eye trouble? Need a new prescription?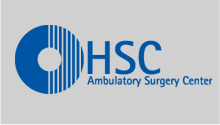 The surgery centers offer the latest surgical technology and are conveniently located next to the eye clinics.
Our doctors, including optometrists and ophthalmologists, are focused on eyes and patient care.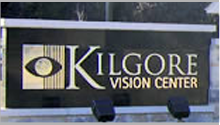 Serving north-central Arkansas and southern Missouri, we have offices in Harrison and Mountain Home.
Come see us!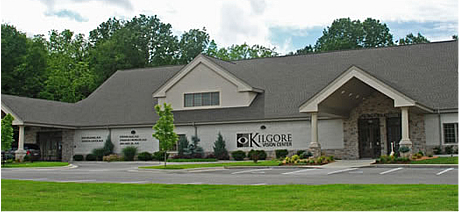 Kilgore Vision
&
Surgery Centers
Kilgore Vision Center, founded in 1992 with three employees, expanded to Harrison in 1998. New facilities at both locations were constructed with adjoining ambulatory surgery centers and optical shops in 2002 at Harrison and 2006 at Mountain Home. Kilgore Vision Center continues to grow, employing more than 40 people.

Each Kilgore Vision Center has additional staff including certified ophthalmic assistants, certified ophthalmic technicians, licensed opticians, and certified ophthalmic coding specialists. HSC Surgery Centers employ a full staff of registered nurses, scrub techs, and office staff.

Breach Notification

Dear Patient,

On 8/30/2019, the KVC computer system was hit by a ransomware virus attack. This breach has
been resolved. This could have exposed your (or your loved ones') private information,
including your name, address, social security number and medical information.

Immediately upon discovery on 9/2/2019 we hired a consulting firm to investigate the
possibility that personal data might have been obtained. After an intensive forensic analysis of
our hard drive, they reported finding no direct evidence of data removal, only the insertion of a
data encrypting virus into our system. At this time, we took several steps to upgrade our system
security, including wiping/replacing all network hard drives and moving our server offsite as
well as updating policies/retraining employees.

Based upon all information available to KVC, at this time there has not been identified any
evidence of personal data being exposed from this unauthorized intrusion.
Also, at the time of discovery we promptly reported a breach notification to HHS. On 10/6/2020
they informed us that they felt the possibility of a data breach could not be entirely ruled out
and therefore, one may have occurred on 8/30/2019.

In addition to the security enhancements we have added, you may choose to exercise an
abundance of caution by taking additional steps to protect yourself, including:
1. Registering a fraud alert with one/all of the credit agencies:
Experian: www.experian.com
Transunion: www.transunion.com
Equifax: www.equifax.com
2. Monitoring your bank and credit card statements

We take the protection of patient data very seriously. Further information can be found
at: www.kilgorevision.com or call (800) 417‐6106
Sincerely,

Kilgore Vision Center